Programs for Transformation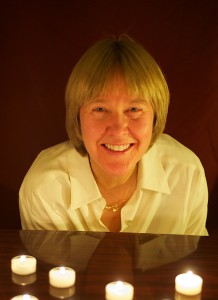 Take advantage of a limited time – FREE Extraordinary Success Plan Session as part of my new Coaching Program.  Schedule HERE.
Diane Dandeneau offers coaching programs to those who are committed to self improvement and taking responsibility for their own success in life.  Her clients are those who are seeking a true, simple and authentic path to creating (or re-creating) a life in alignment with who they truly are.
Her programs deliver profound tools for deepening self knowledge, experiencing transformational healing, and spiritual awakening.  These programs teach the foundational skills for mental, emotional, and creative mastery, setting people up to achieve immediate and extraordinary success.
Ms. Dandeneau offers two self-study courses, with or without personal coaching.  She has a handful openings for coaching clients, and then supports many more through a private forum.  The two main programs are:
The Transcendence Process, 7 Day Process for Living in Life in a Higher Alignment
This is a self study program and practice of seven daily audio lessons and meditations to lead you greater peace, clarity, creativity and purpose. Learn the Four Steps to Divine Mastery, a framework for living your life in alignment with God, Your Higher Self, Truth and Love. Learn more HERE.
Journey to the Soul, Connecting to the Truth of Who You Are Through Journaling – 30-Day Journaling Challenge and The Art of Extraordinary Success, Living in the Zone of Creative Mastery.
Journey to the Soul is a more spiritually focused program and is recommended (but not required) first step for those who want to deepen their self knowledge and their connection to Spirit (Referred to as God in Ms. Dandeneau's Journals) and achieve greater success. It contains exercises for healing and is designed to remove blocks and shift the limiting mindsets that can get in the way of living in the zone of creative mastery and achieving extraordinary success.  This program includes examples from Ms. Dandeneau's Journals with God and exercises to create your own personal practice to experience your own spiritual awakening. Learn more HERE.